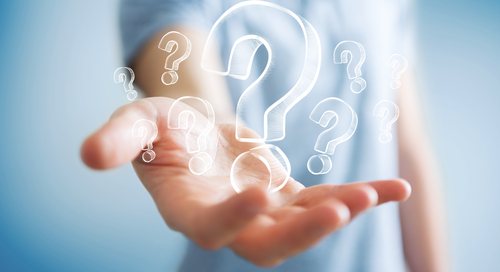 Return Policy
All test kits can be returned within 15 days of receipt for a full refund.
Supplements can be returned within 15 days of receipt for a full refund providing the seal on the bottle is intact and the bottle has not been opened.
Can I Have a Reaction to Any of the Supplements?
Although rare, some people can have an allergic reaction to a supplement. In the case of a reaction, please notify our support team immediately by email or phone. Your case will be reviewed with our technical staff and an alternative supplement will be shipped or a refund provided for the supplement that you have a reaction to only.
How-To Videos for the Test
How Long Does It Take to Receive Test Results?
Diagnostic testing results take approximately 8 days to complete. A copy of the results will be emailed to you upon completion, along with a notification to make an appointment for a consultation.
How Accurate Is the Information Contained in the Test Results?
Test results come from CLIA-certified labs and are reviewed by an independent practitioner.
The Clinical Laboratory Improvement Amendments (CLIA) of 1988 are federal regulatory standards that apply to all clinical laboratory testing (except clinical trials and basic research) performed on humans in the U.S.
What Will the Results Show Me?
The test results will help to identify specific hormonal, nutritional, and inflammatory markers that could be interfering with or minimizing the ability to maximize your fertility potential.
How Long Is the Consultation, and What Does It Include?
The purchase of each test kit comes with a 45-minute consultation. This consultation will review in detail the test results. The focus of the consultation is to help you make the best, most-informed decisions about supportive dietary and nutritional changes as well as to provide a list of supplements that will support your ability to maximize your fertility potential. The supplement suggestions are based on the findings of the diagnostic testing.
Additional consultations can be purchased on an as-needed basis.
What Makes Efforos Supplements Better?
Suggested supplements do not need to be purchased from Efforos. However, the supplements available through Efferos meet the most stringent manufacturing standards. All supplements meet or exceed these four requirements:
Prop 65: Proposition 65 requires businesses to provide warnings about significant exposures to chemicals that cause cancer, birth defects, or other reproductive harm.
Excipient-free: Excipients are fillers, binders, flowing agents, and various types of glues that hold nutritional supplements and vitamins together.
Immune Natural: All supplements provide by Efforos are gluten-, soy-, corn-, dairy-, tree nut- and peanut-free.
FDA-Registered Facility: A registered facility must provide evidence to the FDA that it has identified potential hazards with the products being produced in that facility, is implementing preventative controls to address those hazards, and is monitoring the performance of the controls to ensure they are effective.
Supplement Subscription Cancellation
A supplement subscription can be cancelled at any time. Please call or email Efforos Life to notify us of the cancellation.