Get Pregnant without IVF
Balance your hormones & maximize your fertility potential.
A Natural Approach to Fertility
The struggle of fertility is real, and it can leave you feeling lonely and hopeless.
It's time to consider an alternative to IVF
We're Glad You're Here.
Trying to conceive is an emotional journey.
You are tired. Overwhelmed. Sad. Scared. You feel guilty. Defective. Confused. Angry.
What if you could reboot your system naturally without losing any time?
What if you had real facts about your health and wellness so you can develop a balanced body and mind that are ripe for conception?
Maximize your fertility potential with a customized fertility plan from Efforos.
Questions?
We have answers and would love to hear from you!
Your Doctor is Not Hearing You
It's time to develop a real relationship with a caring fertility expert who listens to all your concerns.
Has your doctor dismissed you because you:
Worry about miscarrying?
Have theories about why you are having trouble conceiving?
Suspect that a health problem is affecting conception?
Just know that something isn't right?
We are listening to what you have to say. At Efforos, we will help you identify and regulate imbalances to improve your chances of conception.
You are not a statistic
You are not defined by your biological clock, but there could be imbalances in your body that are interfering with your ability to conceive.
Has your inability to conceive been blamed on your:
Age
Stress level
Weight
Miscarriage history
Efforos will tell you if:
Your thyroid is working properly
Hormone levels are abnormal
You have adrenal fatigue
Your body is missing essential vitamins
Conceive without injections, without drugs, without going into debt.
You are in control and not at the mercy of fertility drugs.
Efforos is a safe, natural method for maximizing your fertility potential.
Don't worry what hormones and prescriptions are doing to your body.
Choose a natural way to increase your ability to conceive.
Save your money for the family you hope to have.
Compared to conventional fertility methods, Efforos is one of the most affordable ways to increase your fertility and prepare your body for conception.
How does Efforos work?
Every woman is different.
Getting your body ready to conceive is a very individual journey. The Efforos method determines the state of your health and well-being and where you need to go from here.
Take a noninvasive test at home and return the sample by mail. Wait seven to 10 days for results.
Schedule a consultation and analysis to find out what's really going on with your body.
Adjust your lifestyle – how you eat, exercise, and live – to elevate your likelihood of conceiving.
Follow a customized wellness program that includes supplements personalized for your body's needs.
Prime your body for conception the natural way with Efforos.
There is no substitute for your body's natural abilities.
Rely on Your Body to Conceive Naturally
Like all fertility treatments, including in vitro fertilization, Efforos is not a sure thing, but relying on your body to conceive naturally is physically, mentally, and emotionally healthier than months and years of painful, expensive conception procedures.
Identify the gaps in your well-being.
Increase your chances of conceiving naturally.
Choose a holistic method.
Maximize your fertility potential with Efforos. Contact us today to learn more. Find hope on your journey as you try to conceive.
Don't settle for a diagnosis of "unexplained infertility."
When a doctor is unable to pinpoint why you're not conceiving and says you're experiencing "unexplained infertility," hopelessness is delivered to you right alongside that empty diagnosis. You already feel like your systems don't work right, that you are failing in some way to do what a woman's body is meant to do. And now this: No real answers.
But here is the reality:
You are treatable.
Measures can be taken to increase your chances of conceiving.
You deserve to know that you have tried everything.
Increase your body's health and wellness with customized help and care from Efforos.
You Can Conceive Even If You Have PCOS
Have you struggled for years to conceive only to finally be diagnosed with PCOS? Do not despair. This condition is a common cause of infertility – and highly treatable.
Women with PCOS often have problems that affect their ability to conceive, such as:
Hormonal imbalances
Metabolism issues
Diabetes
High blood pressure
Physical deficiencies can be changed, improved, and turned around to increase your fertility potential. Careful review of your overall health and wellness, targeted nutritional changes, added supplements – these are all measures that Efforos uses to combat the imbalances in your body and help you conceive.
About us
With more than 20 years of experience in holistic health and functional medicine, Efforos has helped countless patients increase their fertility potential. Helping to maximize a woman's fertility potential in a natural and organic manner by understanding the body's deficiencies is a great alternative for infertility treatment. Supplementing what the body needs can easily lead to increased fertility.
Testimonials
I visited a few fertility specialists but was not successful in getting results or answers. I looked into holistic medicine and acupuncture, and that was when I found Efforos.

—Nikki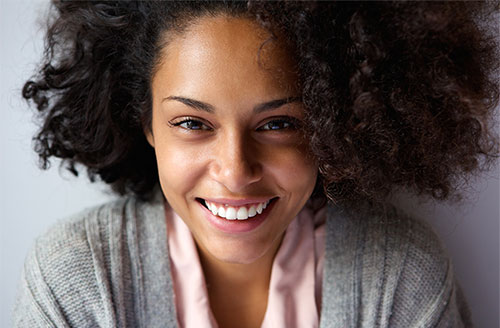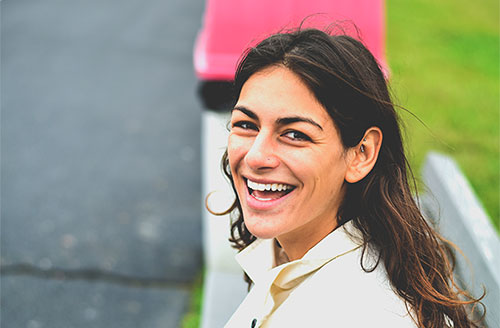 Efforos looked at the BIG picture. This was the first time I truly understood and learned what causes infertility. It changed our lives, and we will be forever grateful.

—Suzanne
After two months of diet change, acupuncture, and herbs, I conceived naturally.

—Brenda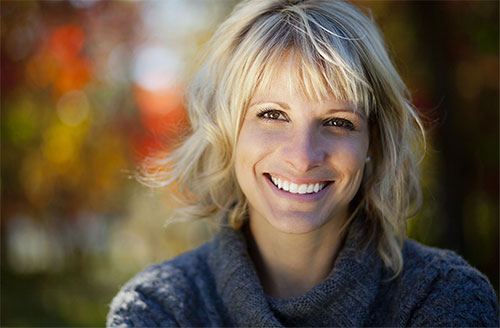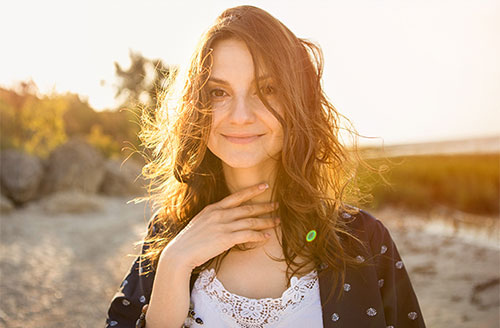 I continued to use Efforos on and off. When I was ready to try for another baby, we started therapy with a few different changes, and I ended up pregnant a month later!

—Margo
I was impressed with the whole process. A plan was designed for me after my results were posted. Supplements were given based on those results. My action plan was developed.

—Pam